August 23, 2023
Construction's launch : Savana Sur Le Parc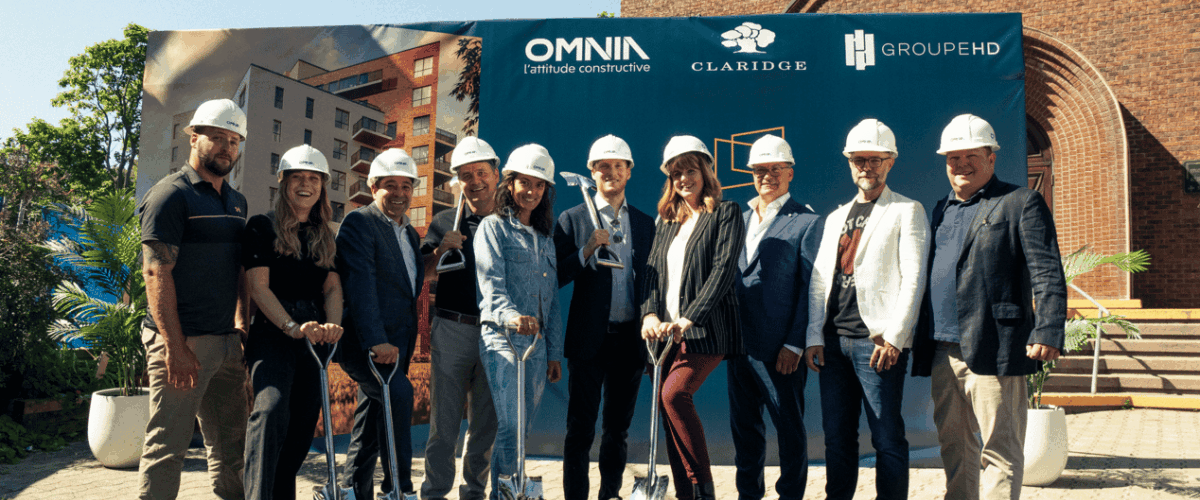 A significant day! On August 23rd, we celebrated the groundbreaking ceremony for the Savana Sur Le Parc project, an 84-unit rental residence under construction in the Triangle neighborhood of Montreal.
The event brought together Omnia Technologies, Groupe HD, and Claridge, the partners shaping this unique architectural vision. With sculptural aesthetics and harmonious angles, the building will stand proudly in the landscape.
This project embodies the union of heritage and modernity. Every living space is meticulously designed, from the interior layout to the communal areas, offering an unparalleled quality of life. A seamlessly integrated new architectural addition will rise above to enrich this residence.
Stay tuned for future developments of this project that promises to redefine the charm of the Côte-des-Neiges neighborhood.