October 26, 2023
Construction's launch: Momento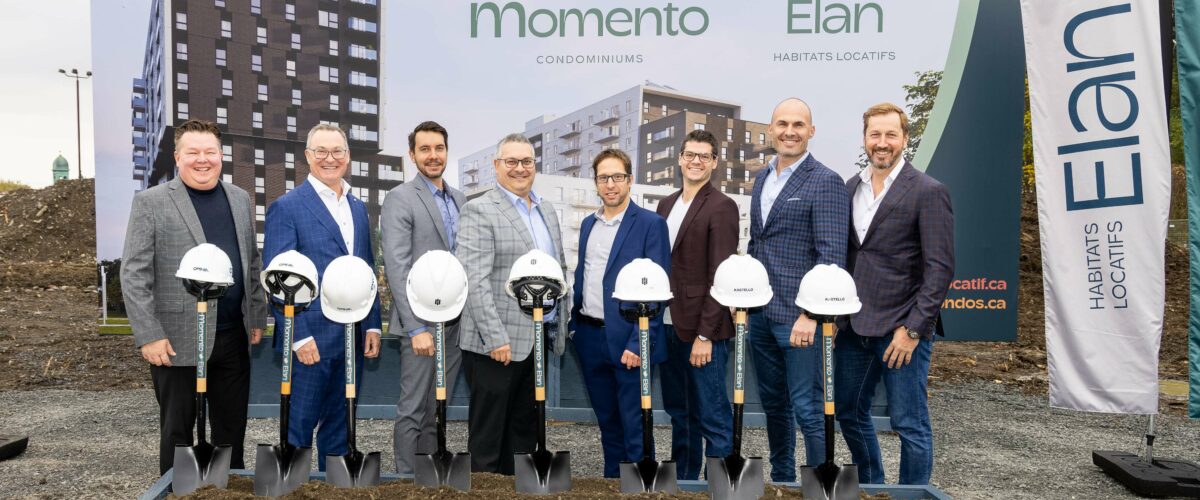 In collaboration with our partners Kastello Immobilier and Groupe HD we have officially announced the launch of a 550-units housing project located in the heart of the Olympic district in the Mercier-Hochelaga-Maisonneuve borough in Montreal.
This integrated project, situated just a few steps away from Assomption subway station, will combine the construction of a 270-units condominium building, Momento - Condominiums, and a 280-units rental housing complex, Elan - Rental Residences.
Thanks to all our partners and collaborators.
Desjardins, SIMARD Architecture, ACT Design, SIX